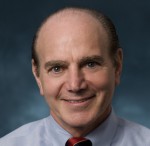 About
Yadin David, Ed.D., P.E., C.C.E., works at Biomedical Engineering Consultants LLC, a consulting firm focusing on the optimization of life cycle management of medical technology, including risk mitigation, patient safety, compliance validation and operations efficiency issues. He spent 35 years working with colleagues and societies on addressing clinical engineering issues such as professional credentialing, forensics, litigation support, and product regulatory compliance. Additionally, he authored many clinical engineering articles and books over his career. Previously, Yadin has been Director for the Biomedical Engineering and Center for Telemedicine at the largest pediatric medical center in the U.S. He, also was awarded several national recognitions from the Commissioner of the FDA (2001), the ECRI Institute for Best Customer Service Program (2006), Best Technology Integration Program (2007), AAMI humanitarian engineering achievements (2008), and ACCE lifetime achievement award. Lastly, he is active in technical standards development field where he served on the Accreditation Board for Engineering Technology (ABET), on the Committee on Health Care Safety of the Joint Commission (JCAHO), on the National Fire protection Association (NFPA) and where he presently serves on the Food and Drug Administration (FDA) advisory panel and is the Chairman, International Federation of Biological and Medical Engineering (IFMBE), Clinical Engineering Division.
Webpages
Contact
1111 Hermann Drive
Houston, Texas 77004
PHONE: (713) 522-6666
FAX: (713) 522-6686
EMAIL: info@biomedeng.com
Links
Engineering (Principles and Applications in Engineering)
References
Ad blocker interference detected!
Wikia is a free-to-use site that makes money from advertising. We have a modified experience for viewers using ad blockers

Wikia is not accessible if you've made further modifications. Remove the custom ad blocker rule(s) and the page will load as expected.