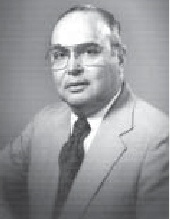 About
In 1974, Tom Hargest earned the first certification as a clinical engineer.[1] Hargest holds AAMI certificate "001" in clinical engineering and served as the first chairman of the Board of Examiners for Clinical Enginereing. He played an active role in AAMI through the years, serving as a director, vice president for clinical engineering, and chair of AAMI's Board of Directors from 1987 to 1988. He is retired from a post as director of clinical engineering at the Medical University of South Carolina. [2]
The other first six clinical engineers certified by AAMI in 1974 are:
David Lubon
Saul Aronow
Alexander Schwartz, Jr.
George N. Webb
References
↑ Jill Schlabig Williams. History of AAMI BIT Story. Biomedical Instrumentation & Technology (BI&T) 2007. [1]
Links
See also
Ad blocker interference detected!
Wikia is a free-to-use site that makes money from advertising. We have a modified experience for viewers using ad blockers

Wikia is not accessible if you've made further modifications. Remove the custom ad blocker rule(s) and the page will load as expected.