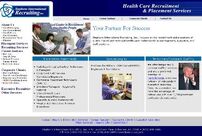 About
Stephens International Recruiting, Inc., focuses on the recruitment and placement of quality clinical and technical health care professionals, such as BMETS/CEs in management, executive, and staff positions.
Contact
Tim Hopkins OR Cindy Stephens
phone:(888) 785-BMET (2638)
fax: (870) 431-5489
E-Mail: INFO@BMETs-USA.com
References
Links
Stephens International Recruiting, Inc. website
See also
Ad blocker interference detected!
Wikia is a free-to-use site that makes money from advertising. We have a modified experience for viewers using ad blockers

Wikia is not accessible if you've made further modifications. Remove the custom ad blocker rule(s) and the page will load as expected.