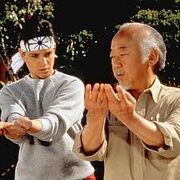 About
Mentorship refers to a personal developmental relationship in which a more experienced or more knowledgeable person helps a less experienced or less knowledgeable person.
The person in receipt of mentorship may be referred to as a protégé (male), a protégée (female), an apprentice or, in recent years, a mentee.
"Mentoring" is a process that always involves communication and is relationship based, but its precise definition is elusive. One definition of the many that have been proposed, is
Mentoring is a process for the informal transmission of knowledge, social capital, and the psychosocial support perceived by the recipient as relevant to work, career, or professional development;mentoring entails informal communication, usually face-to-face and during a sustained period of time, between a person who is perceived to have greater relevant knowledge, wisdom, or experience (the mentor) and a person who is perceived to have less (the protégé)"
Link
Reference
See also
Ad blocker interference detected!
Wikia is a free-to-use site that makes money from advertising. We have a modified experience for viewers using ad blockers

Wikia is not accessible if you've made further modifications. Remove the custom ad blocker rule(s) and the page will load as expected.