Home
Talk

2
1,607pages on
this wiki
Welcome To The BMETWiki
"BMET" stands for "BioMedical (Equipment/Electronics/Engineering) (Technician/Technologist)"
Basically the people who repair medical equipment. This wiki is where Biomed's can exchange knowledge and provide education about our profession, including information about workshops, symposiums, vendors/OEMs, regulatory agencies/standards, tools, courses, associations, and more wiki stuff.
About this wiki | New pages | Categories | Wiki tutorial | Help pages
Article of the Month
WiFi
Wi-Fi (pronounced /ˈwaɪfaɪ/) is a trademark of the Wi-Fi Alliance for certified products based on the IEEE 802.11 standards. This certification warrants interoperability between different wireless devices. In some countries (and in this article) the term Wi-Fi is often used by the public as a synonym for IEEE 802.11-wireless LAN (WLAN).
Video of the Month
Warriors of the Net
A resistor ((Ω) symbol)) is an electronic component that resists, restricts, or opposes the flow of current.It can be visualized as constriction or narrowing in a pipe, where the constricted area is the resistance (resistor), and the flow of water is current. The volume of water flow following a constriction in a water pipe is reduced.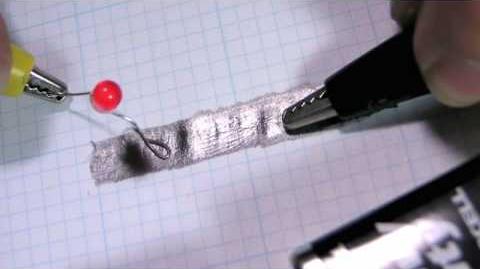 Association of the Month
Ohio Clinical Engineering Association
Ohio Clinical Engineering Association (OCEA) started in 1974 as a group of hospital engineers who were a part of a joint Safety Committee group of the Greater Cleveland Hospital Association. These engineers had a disagreement with the City of Cleveland over testing laboratory requirements for Medical Equipment that was in use in the city. After this disagreement was resolved, these engineers continued to meet on a regular basis and the organization Clinical Engineering Technology Association CETA was formed.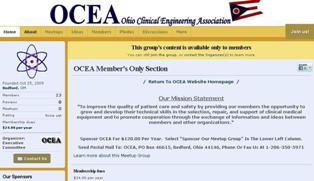 Map of Associations
The following map has links to BMET related information about each state. Find regulatory information, state associations, colleges, Manufacturer headquarters, and much more!
Puerto Rico
District of Columbia
Veterans Administration Hospitals
Log in | Signup for new account
Poll
Do yo like the new BMETWiki look?
Blog
BMETWiki has had a makeover. Cast your vote to let BMETWikipedians know if you like it or not. Don'…

Read more >

Come visit, post, and add to the BMETWiki on any of our social networking communities.

1. Twitter

2. …

Read more >

Visit my daily blog at www.gmi3.com/blog. I update this every weekday. Pat

Read more >
Helping Out
To write a new article, just enter the title in the box below.
Not sure where to start?
Adding content
Talk and more...
Check out the community portal to see what the community is working on, to give feedback or just to say hi.