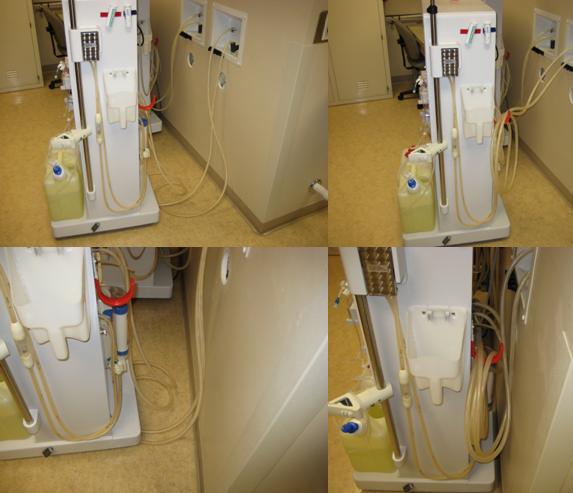 About
This hose management project was started because of several factors: to reduce injuries from bending over to pick the hosing, to prevent the machine or chair from pinching the hosing, and to improve the mobility of the machines. The project was successful and improved all three factors. The staff was very surprise how mobile the machines are now. The following are the parts that were used:
McMaster-Carr part #1730A92 Vinyl-Coated Steel J-Hook 80 lb Load Cap, 5-1/2" Height, 3-3/4" Projection
1 inch M-5 bolt to replace the standard upper rear panel bolt
Large washer
Lock washer
Metal primer to cover the part of the steel not coated with vinyl
To install remove the original left bolt on the upper rear panel. Then assembly and screw in the hook, large washer, lock washer and 1 inch bolt.
Ad blocker interference detected!
Wikia is a free-to-use site that makes money from advertising. We have a modified experience for viewers using ad blockers

Wikia is not accessible if you've made further modifications. Remove the custom ad blocker rule(s) and the page will load as expected.