FOBI
Talk

0
1,607pages on
this wiki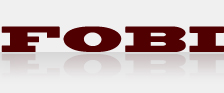 Every company has a reason for what they do. Our desire is to provide the best products and accessories for you. We are constantly searching for new products and innovative services to help improve productivity. At FOBI, we're your one source.... for everything bio-med.
For over 12 years FOBI has been your one source supplier for all things Biomedical. Through our extensive research we have been able to provide an ever increasing product line of the highest quality biomedical accessories found in the industry.
Products/Services
Edit
· Patient Cable & SpO2 Repair
· TOCO/Ultrasound Transducer Repair
· Telemetry Module Repair
· Flexible & Rigid Scopes
· Oxygen Blenders
· Infusion Pumps
· Suction Regulators
· Fiber-Optic Cable Repair
· Patient EKG Cables & Leads
· Medical Lamps
· Batteries including X-Ray Kits
· SpO2 Sensors and Cables
· Non OEM Parts
· Oxygen Sensors
· Fiber-Optic Cables
· Power Cords & UPS
Med Gas Hoses & Fittings
Todd Schmechel, Sales Coordinator, todds@fobi.us, ofc 281-516-7505
References
Edit
http://www.linkedin.com/company/683233?trk=tyah
http://www.facebook.com/pages/FOBI/168290233225222
Insert other related articles here pertaining to this topic.