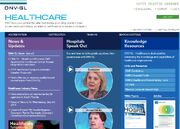 About
Det Norske Veritas (DNV GL) is an independent international certification body and classification society with the purpose of hospital accreditation (i.e. safeguarding life, property, green environment, environment of care, and ISO 9001:2008 Standards). DNV GLs main expertise in technical assessment, research, advisory, and risk management. It was created in 2013 as a result of a merger between two leading organizations in the field - Det Norske Veritas (Norway) and Germanischer Lloyd (Germany)."[1]
Contact
References
Links
Ad blocker interference detected!
Wikia is a free-to-use site that makes money from advertising. We have a modified experience for viewers using ad blockers

Wikia is not accessible if you've made further modifications. Remove the custom ad blocker rule(s) and the page will load as expected.