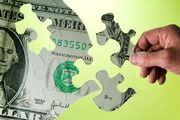 About
A Budget is a plan of operations based on such an estimate. It is a breakdown or a plan of how much money is coming in, how much your department will need to pay to provide a service or support, and ultimately where it all goes. A budget review includes capital and operating expenses to sustain the hospitals clinical engineering services. Capital expenses is A plan to finance long-term outlays, such as for fixed assets like facilities, test equipment, tools, computers, and furniture. [1] A operating expense arising in the normal course of running a business, such as an office electricity bill, personnel, supplies, outside services/consultants.[2]
Lastly, a Microsoft excel spreadsheet is a resourceful tool for creating and tracking annual budget expenses.
Links
Reference
See also
Ad blocker interference detected!
Wikia is a free-to-use site that makes money from advertising. We have a modified experience for viewers using ad blockers

Wikia is not accessible if you've made further modifications. Remove the custom ad blocker rule(s) and the page will load as expected.