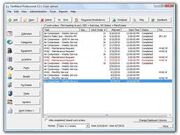 About
"BEIMS is facilities management software / computerized maintenance management system (CMMS). It assists with facility management issues ranging from asset management and work requests to planned preventative maintenance in small and large facilities."[1]
Contact
Mercury Computer Systems (Aust) Pty Ltd.
Level 3, 271 William Street
MELBOURNE, VIC, 3000 AUSTRALIA
References
Links
Cite error: <ref> tags exist, but no <references/> tag was found
Ad blocker interference detected!
Wikia is a free-to-use site that makes money from advertising. We have a modified experience for viewers using ad blockers

Wikia is not accessible if you've made further modifications. Remove the custom ad blocker rule(s) and the page will load as expected.