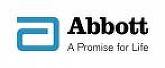 About
Abbott Laboratories is one of the oldest and most successful pharmaceutical companies in the United States. While about 30 percent of annual revenues come from the sale of pharmaceuticals--including Abbott's flagship drug, the antibiotic Biaxin--the company has a higher profile in the area of nutritionals, where its products include leading infant formula brands Similac and Isomil and a leading adult nutritional brand, Ensure. Abbott is also a top manufacturer of medical diagnostic equipment, with an emphasis on blood analyzers and the detection and monitoring of infections and diseases. The firm's hospital products unit produces electronic and injectable drug-delivery systems, intravenous solutions and supplies, anesthetics, and products used in critical care settings. Abbott's annual research and development budget exceeds $1 billion, with areas of emphasis including AIDS/antivirals, anti-infectives, diabetes, neuroscience, oncology, pediatric pharmaceuticals, urology, and vascular medicine.[1]
Contact
Abbott Laboratories
100 Abbott Park Road
Abbott Park, Illinois 60064-3500
Telephone: (847) 937-6100

Second Source Parts
Second Source Services
References
Link
Ad blocker interference detected!
Wikia is a free-to-use site that makes money from advertising. We have a modified experience for viewers using ad blockers

Wikia is not accessible if you've made further modifications. Remove the custom ad blocker rule(s) and the page will load as expected.